When you need a Deep Recovery NOW.
We make unique deep tissue self massage tools that'll make you feel like dancing. Deep Recovery helps your restore your flexibility and recover from injuries. We teach you everything you need to know to recover and maintain healthy tissues on your own.
We know when you need body work, you need it NOW — not next Tuesday.
Imagine not fearing repetitive strain or other muscle/tendon setbacks because you have the self massage tools and knowledge to recover quickly. Let us help you make that a reality.
Have muscle or tendon pain in your back, neck, feet, hands or elbows? Are you ready to restore your flexibility? We can help!
Get the most effective, versatile massage tools you'll ever own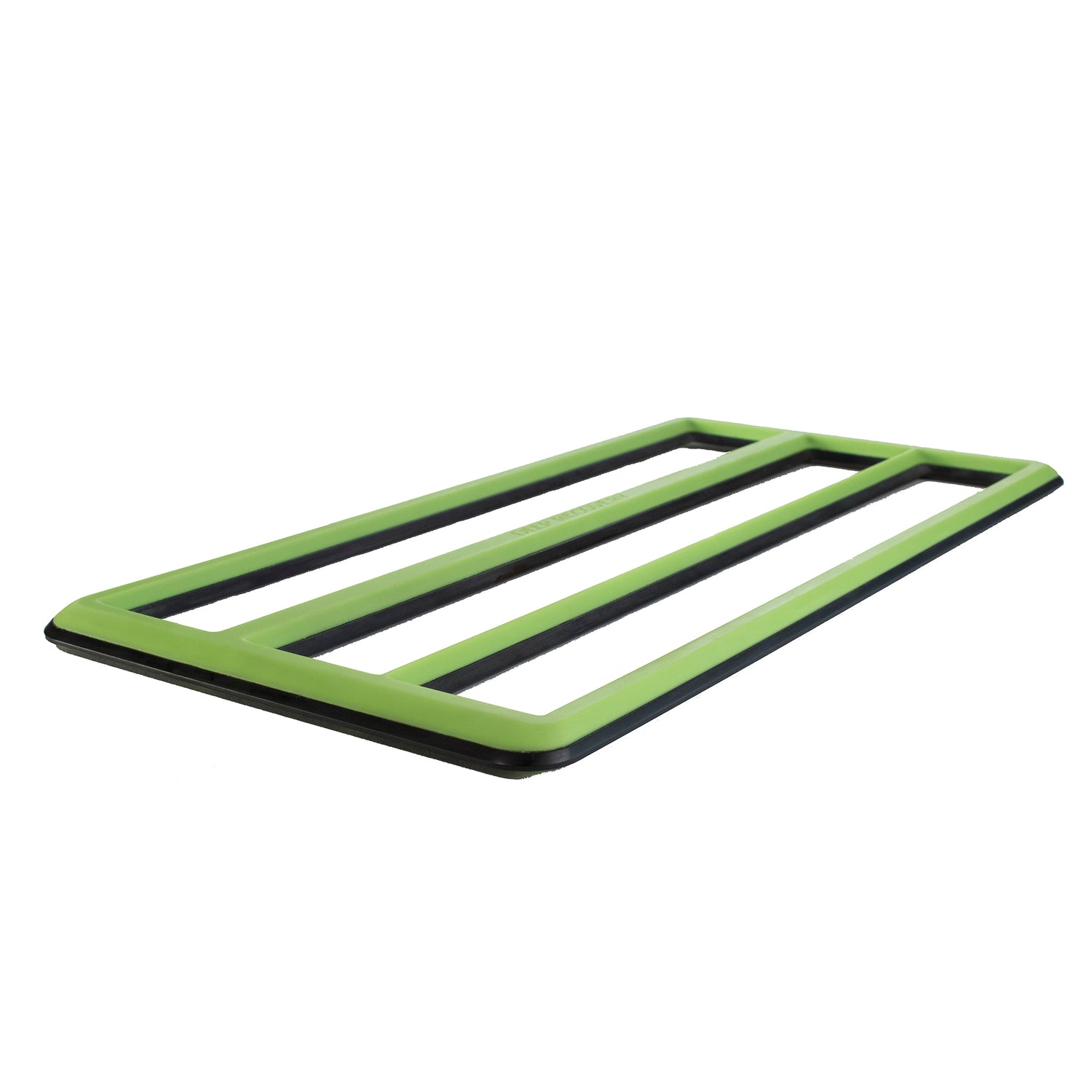 The Body Track™
If you have trouble holding yourself up to use a massage ball set grab the Body Track. Slim, compact, and versatile, the Body Track is designed to take the strain out of self-massage.
The Neck Track™
If you've got a pain in the neck, our Neck Track is great for releasing that tension and is easy-to-use while you watch TV. You'll find the Neck Track has lots of other uses too - try it on your abs, glutes, calves and more.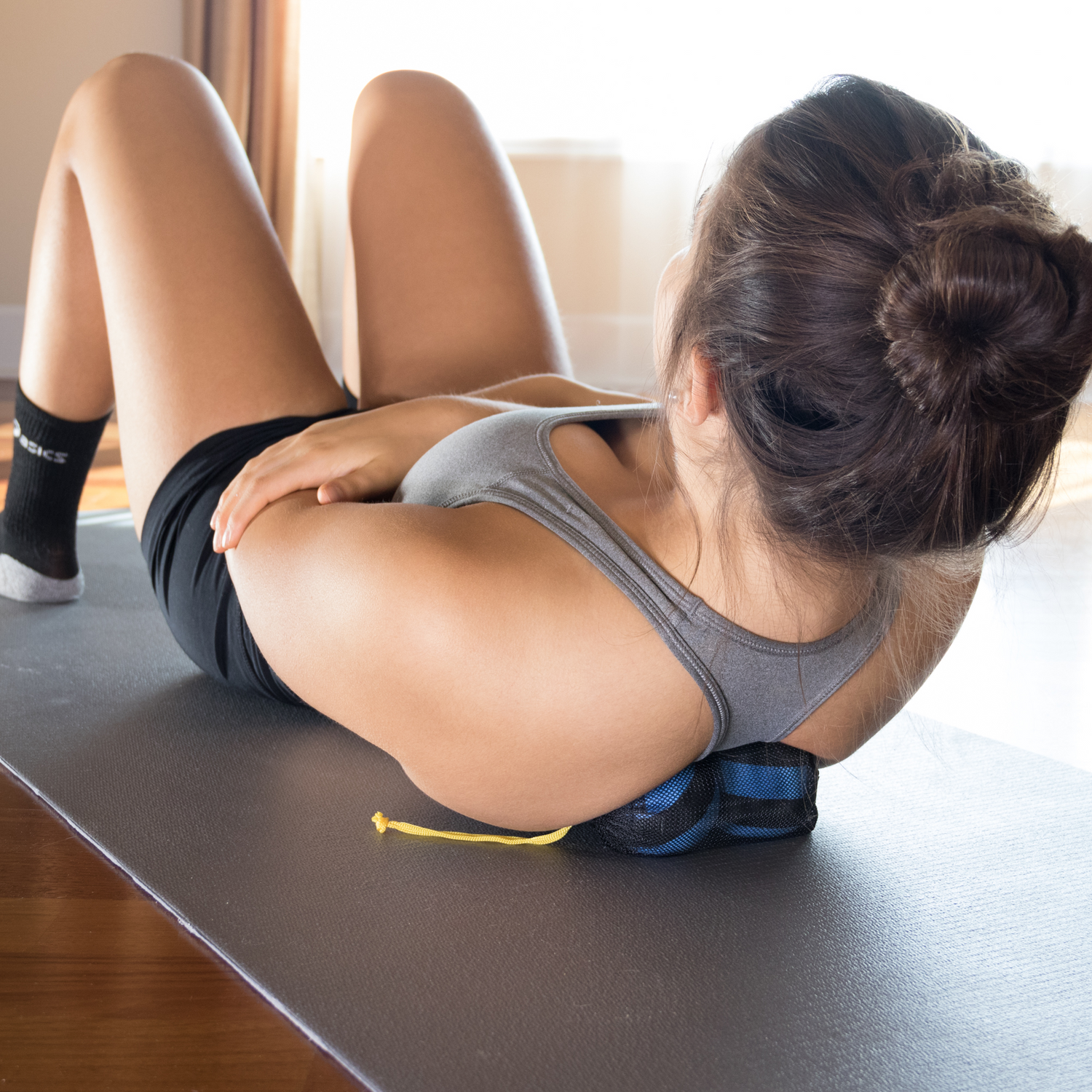 Massage Balls
Tennis, hockey and lacrosse balls are great but aren't always perfect for trigger point release. We've designed what we consider the perfect set of massage therapy balls. There's a density and a size for everyone and every part of the body.
Who Are We
The Deep Recovery™ tools were invented by Eric who has a rare condition which causes tightness in the muscles and connective tissues. He created Deep Recovery for personal relief and has used it nearly every day since. After two years of development, Eric launched the Deep Recovery tools on Kickstarter and received an overwhelmingly positive response from the world. Deep Recovery tools are now in use in 35 countries and counting. They're great for getting relief from generic aches and pains but are also used for repetitive strain injuries, workout recovery for athletes, managing degenerative disc disease and slipped disc pain, and injured veterans.
REVIEWS
Mohini Nicole Summers, LMT

I've been practicing massage for 10 years and to really do the kind of work I do, I need my own massages every day. What I like about the Body Track is that it holds the balls and is bilateral.

 

With Deep Recovery I can get a lot more therapy done on myself in a shorter amount of time. The Body Track lets me work on both sides of the body in a symmetrical fashion, control the balls, and be very specific with where I want to employ certain therapies. I love the product, I think it's great. I like that it's affordable, as well. As a massage therapist I do not have thousands of dollars to spend on my own massages!

Doug Hudson, Feedback Sports CEO

I like how Deep Recovery allows me to really pinpoint specific problem areas, and it costs less than a trip to the massage therapist. Recently, I had a really sore neck and the Neck Track allowed me to really work that area to satisfaction.

Having it available when I needed was key to feeling better quicker!

Bruce Poulter, Rolf Practitioner

The Deep Recovery tools precisely reduce pain in specific area in trouble. The system is more precise than a foam roller or most other devices because it allows for specific pressure on the part of my body that is hurting.

These tools will save you money over time, allowing you to correct issues when they arise – not when your therapist has time. I especially like the way I'm able to work the erector spinae group and the specificity that I get to change the exact area in trouble. Between the various devices available from Deep Recovery I'm also able to find the right fit for my body. I'll be using the Deep Recovery tools from every day.

Dr. Lara Johnson, PT, DPT, MS

The Deep Recovery tools changed the way I was doing deep tissue work on myself. What I like most is that they allows you to apply pressure from more than one angle simultaneously, which you can't do on top of the ball by itself on the floor.

I do recommend this system to my patients, especially those who need some deep tissue work and ongoing soft tissue mobilization. The videos are extremely helpful, as well. I think they're great in encouraging not just rolling, but working methodically through tissues and holding an area for a length of time. That's one of the most effective methods I've found clinically when I'm working on someone else. Deep Recovery offers my clients a way to keep up their gains and progress while they're at home so they keep feeling great between sessions.